Edwin Schwellinger wrote:
Hi,
maybe you explain me what you think the difference is between PI2 and PI3 GPIO's.
How do you want to solve the Problem that -> SPI and I2C GPIO Pins are already busy for this functionality.
This is the reason why we do it that way (we decided this at the beginning on PI A/B release, we thought SPI and I2C are used allways), guess we will not change it due compatibility issues.
Users who need all GPIO's need to customize them by their own at the moment.
If anyone is out there who could provide us with an extended GPIO devdesc and changed library - feel free to publish either in the forum or
we could maybe add it to the delivery(this need to be clarified if possible and when this will be happen)
A question do you not/never use SPI and I2C in your application?

BR
Edwin
Maybe there has been some confusion. Let me clarify what I think we are all asking for.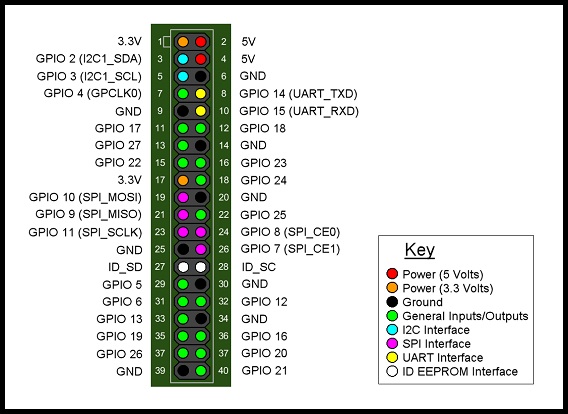 On the Pi2 and Pi3 there are 40 pins on the header. On the Pin Mapping page in CodeSys there are only options to map Pins 0-31. I would like to map some pins in the 32-39 range.
Also, yes there are some projects where I would like to use the SPI and I2C pins as GPIO, so it would be nice if that was an option as well.